Viewing Show Off Your EverWeb Site
General Discussion
Show Off Your EverWeb Site
Hi Here is my Web Site I have put may hours in to this Site and its getting over 100 hits and week ! www.abbaexperience.com

Vince

-------------------------------
Vince Thorne
Mac 3.06 Ghz Intel Core duo 8 GB DDR3 Ram OSX 10.8.3
Email <!-- e --><a href="mailto:vincethorne@gmail.com">vincethorne@gmail.com</a><!-- e -->
Hi,

I'm a freelance web-designer, and I have just started using Everweb. (Previously i was using both iweb and rapidweaver predominantly). I have just completed my first project on everweb. Here's the link www.yuan-commercial.com
Will try to switch more of my projects to Everweb in the near future.

Last edit 10 years ago

-------------------------------
Regards
Rachel Lee
www.web-craftz.com
My first EW project is finished! I designed this site for an organization. Now I can't wait to redesign my own iWeb site in EW! I've been waiting years for a suitable alternative to iWeb and this program exceeded my expectations. Looking forward to future improvements!

http://ceb-us.org
I notice quite a few user sites are breaking the font size rule.
The minimum recommended size is 14px with 15px being better- especially for mobile sites.

Like many others, I set Safari to display a minimum font size of 14px and this is what happens to sites that use smaller fonts…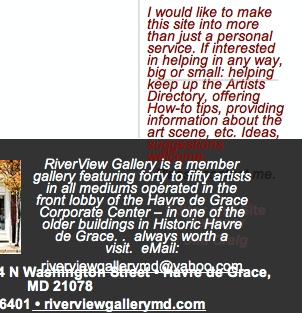 Last edit 10 years ago

-------------------------------
Roddy

Website: http://everwebwidgets.com
Contact: http://everwebwidgets.com/ewWidgets-home/contact.html
NOTE: I am an EverWeb user and NOT affiliated with EverWeb! Any opinions expressed in this forum are my own.
Quote: Roddy - 01/12/2013 12:46:27

I notice quite a few user sites are breaking the font size rule.

The minimum recommended size is 14px with 15px being better- especially for mobile sites.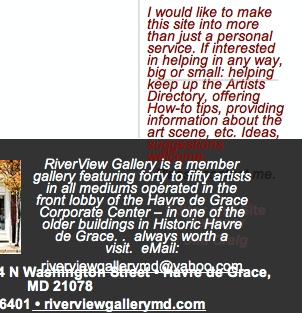 Really? For desktop/laptop, I see 12 px or smaller all the time. Even this forum is 12 px, no?

-------------------------------
rMBP 15", 2.6 Ghz, 16 GB RAM, OS X 10.11.6, with 27" Thunderbolt Cinema Display

www.cleetche.com
SPYBOY Music Guide, Mobile music listings for New Orleans. Site is huge and not complete, but the design is done, info just needs updating. www.beatstreetmedia.com, view on phone also.
guitar & misc. music making www.lazyangelsmusic.com
Hi all. Lovely to see so many cool sites being created. I've finally got my site to a point where I'm ready to share what I've done so far.

It's still a work in progress. As in, I've got more work to upload, tweaks and modifications to make but generally quite happy so far.

This IS NOT a mobile friendly version yet. I'm starting to redesign my pages to work on the smaller width size.

All feedback welcome. Hope you like it...

http://www.transmutemedia.co.uk

Ryan
Following what feels like a lifetime, today my first EW site has gone live! There are mobile pages for the site too, so feel free to check it out on an iPhone. It's not 100% finished but enough to send public and begin tweaking/adding more pages.

Please let me know what you think/suggestions for ways in which to improve. Now for some google analytics and a site map!

www.synergyschoolradio.com

Darren
Really nice use of EverWeb!

S




Quote: Yelena - 29/10/2013 20:32:07

www.johneasterlin.com



-------------------------------
MacBook Pro 15in Retina 10.14.6
Nevada, U.S.A
Apple since OS 7.1 LE II (pizza box)
Really nice use of EverWeb!

S




Quote: Yelena - 29/10/2013 20:32:07

www.johneasterlin.com



-------------------------------
MacBook Pro 15in Retina 10.14.6
Nevada, U.S.A
Apple since OS 7.1 LE II (pizza box)
You've been busy! : )


S



Quote: Yelena - 13/11/2013 20:14:38

www.yelenakurdina.com
www.flocabreandrews.com
www.lubadoll.com
www.chudnovskysymposium.com



-------------------------------
MacBook Pro 15in Retina 10.14.6
Nevada, U.S.A
Apple since OS 7.1 LE II (pizza box)